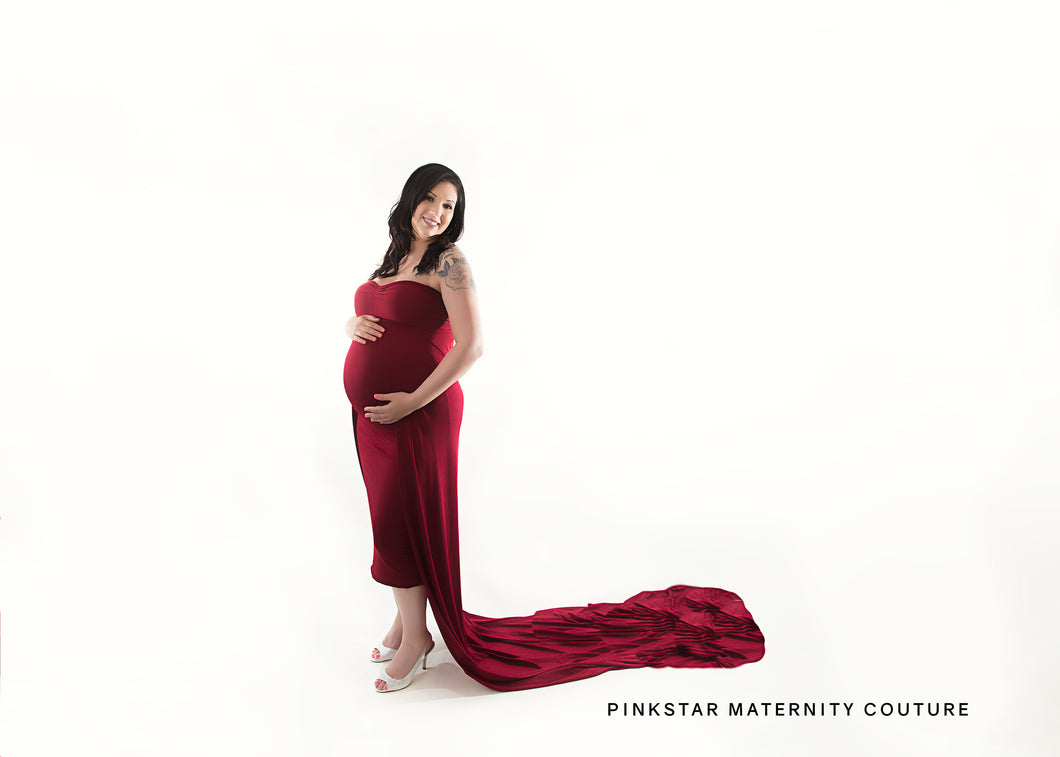 Sweetheart Mama Slim with Back Layer Burgundy
Regular price $35.00 Sale
The Sweetheart Mama Slim with Back Layer is a full coverage gown that has a sweetheart neckline and a train.
 Similar to the Sweetheart Mama Slim, this beautiful gown also boasts a short train! The best of both worlds!
 It is full coverage and form fitting to show off Mama's belly, as the material stretches and hugs the belly perfectly.
 A very comfortable gown for Mama to wear. Fit is average 6-10